Mississippi Grind 2011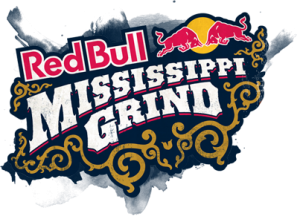 FRIDAY SEPT 9th
6PM – 8PM / FREE SKATE CLINIC
Free skate clinic with the pros at Centennial Skatepark. Registration starts at 5pm at the park. Look for the "Registration" table. All riders must have a signed waiver.
SATURDAY SEPT 10th
Shop Pro Sessions at LeClaire on barge
Shops from around the state have received a limited amount of passes to ride the barge. Each shop will run a series of contests to determine who gets passes. You must have a pass in order to ride. Everyone is welcome to come watch, but only people who have a pass and a waiver will be allowed on board. Time and details are on your pass. (No charge)
5PM – 9PM / Qualify to compete at Ticket to Grind
This qualifying comp will be for the first 30 skaters to register at Centennial Skatepark (age 16+). Pre-registration available at the park beginning on September 6th. The top four riders will progress to the final Ticket to Grind comp on the barge on Sunday
SUNDAY SEPT 11th
NOON – 3PM / Ticket to Grind Skate Comp
Twenty of the state's best skaters have received a pass to ride the comp. The two riders with the highest scores will progress to the Ticket to Grind Finals in the Big Easy on October 9th. Red Bull will cover finalists' flight and hotel. The big show will feature the Mississippi's best athletes battling it out for a $3,000 cash purse. Click here to see comp format.
4PM / RIDER DEMO
Check out the Red Bull pros one last time before the barge leaves for St Louis, MO
And Guess who is the entertainment…. see you in Iowa!