Finally, A true Speakeasy in the Lou!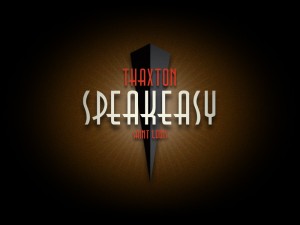 Speakeasy: An illicit bar selling bootleg liquor during the 1920's/early 1930's period of prohibition in the United States. The term comes from a patron's manner of ordering alcohol without raising suspicion. Bartenders would tell patrons to be quiet and "speak easy".
Today, Speakeasy is a downtown, underground lounge, located in the historic Thaxton building. Restored to its 1920's art deco splendor, Speakeasy at the Thaxton will seduce you with opulence and please you with its swanky vibe. On December 18, 2010: Ola Style presents Haute Holiday Fashion Preview. 7:00PM-10:00PM. $15 in advance. $20 at the door. Proceeds benefit Makeover For A Cause and guess who will be the DJ? BOOM! Private party style, ya dig?